ستجد هنا قائمة بالأحداث والمناسبات الحالية الخاصة بشركة والت ديزني.
الأفلام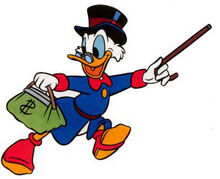 عروض سينمائية
ملاحظة: أغلب المواعيد المذكورة تعود لموعد الصدور في الولايات المتحدة.
اقرأ ٢٠١٥ لترى كل مواعيد الإصدارات.
إصدارات دي في دي / بلو-راي
اقرأ ٢٠١٥ للقائمة الحالية.

أخبار
استوديوهات والت ديزني للرسوم المتحركة
بيكسار أنيميشن ستوديوز: الديناصور اللطيف يعرض الآن في صالات السينما.
الحدائق والمنتجعات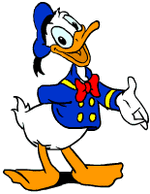 أخبار
منتجع ديزني لاند
ديزني لاند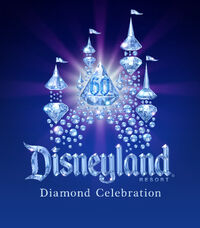 وقد تم الإعلان عن خطط للاحتفال بالذكرى الستين لحدائق ديزني، والتي بدأت في ١٥ مايو، ٢٠١٥. اثنين من الأحزاب الجديدة وغيرها من المناسبات، بما في ذلك فترة مفتوحة ٦٠ ساعة في عطلة يوم الذكرى، وهي جزء من الاحتفال.
مسرح فانتاسي لاند تم ترميمه لعرض "ميكي والخريطة السحرية".
الإغلاق والترميم
ديزني كاليفورنيا أدفنشر
الإغلاق والترميم
وسط مدينة ديزني
اخرى
فندق ديزني لاند قد اكتمل تجديده وتوسعته. الأبراج الثلاثة، "مارينا"، "سييرا"، و"بونيتا" تم اعادة تسميتهم "السحر"، "الحلم" و"المعجزة". تم إضافة زي جديد، مستوحى من لعبة Pirates of the Caribbean الترفيهية وسلسلة الفيلم.
عالم والت ديزني
ملاحظة: اذا كنت تواجه صعوبة في الحصول على التذاكر في المناسبات، ستجد المعلومات اللازمة على the موقع منتجعات عالم والت ديزني. التذاكر تكون متوفرة في عالم والت ديزني في يوم المناسبة (في بعض الأوقات يتم اضافة فوق السعر الأصلي)، اتصل على 1-407-W-DISNEY on online.
المملكة السحرية
The expansion of Fantasyland, called New Fantasyland, has officially been completed. Attractions include:

A new version of The Little Mermaid: Ariel's Undersea Adventure, as well as a new grotto meet and greet area for the mermaid version of Disney's undersea princess;
A Beauty and the Beast themed area, complete with the Be Our Guest restaurant and Gaston's Tavern;
A second Dumbo the Flying Elephant ride within a circus-themed section;
Snow White's Scary Adventures closed on May 31st, 2012 and became Princess Fairytale Hall, opening on Septemeber 18, 2013; Princess Anna and Elsa have moved from the Norway Pavillion at Epcot to this location;

Princess Merida, heroine of the new Disney-Pixar movie Brave, has taken over the garden alongside Cinderella Castle.
إيبكوت
Malestrom, in the Norway section of the World Showcase, closed October 4th and will be replaced by a Frozen-themed ride to open in 2016.
استوديوهات ديزني هوليوود
مملكة حيوانات ديزني
ESPN's Wide World of Sports Complex
Thanks to a agreement with HanesBrands, the facility's baseball stadium has been renamed "Champion Stadium".
A new agreement with HP has renamed the main fieldhouse the HP Fieldhouse.
المنتجعات المائية
وسط مدينة ديزني
اخبار جديدة.
اخرى
أوكس الذهبية، فتح مجتمعها أول مجموعة منازل بنفس اسم منطقة ولادة والت ديزني، مارسيلين، ميسوري.
منتجعات حول العالم
منتجع ديزني لاند باريس
اخبار جديدة.
منتجع ديزني طوكيو
ديزني لاند طوكيو
بحر ديزني طوكيو
هونج كونج ديزني لاند
شنغهاي ديزني لاند
يستمر البناء حتى إفتتاح ديسمبر.
خصائص اخرى
Theatrical Productions
The Lion King, along with the Broadway adaption of Aladdin, which won a Tony for James Monroe Inglehart as the Genie for Best Performance in a Featured Role in a Musical, continues with performances.
A new live stage show, based on Disney Junior shows Jake and the Never Land Pirates and Sofia the First is now touring the USA.
Disney chairman Bob Iger has announced plans to develop Frozen into a Broadway musical.
Disney on Ice
Rockin' Ever After, featuring Princess Merida, Dare to Dream, featuring Princesses Rapunzel, Tiana and Cinderella, Let's Celebrate!, featuring a look at winter, Halloween, an "Unbirthday Party", a Princesses ball and other events featuring Princess Tiana from The Princess and the Frog, and Toy Story 3, Princesses and Heroes, Worlds of Fantasy, a show featuring segments based on Cars, The Little Mermaid, The Lion King and Tinker Bell and the Disney Fairies franchise, plus a pre-show based on the Disney Princess franchise, 100 Years of Magic and Treasure Trove are currently on tour worldwide.
Non-Theme Park Resorts
The Disney Hotel/DVC villa resort in Hawai'i has opened near Diamond Head named The Aulani, A Disney Resort & Spa in Ko Olina.
All Disney Vacation Club resorts have been renamed Disney Deluxe Villa Resorts to entice non-DVC club members to vacation.
Disney Cruise Line
The "Disney Dream" and "Disney Fantasy" are both at sea sailing. The two original Disney Cruise Ships, "Disney Wonder" and "Disney Magic" have berths in Long Beach, California for trips to the Mexican Rivera and Vancouver, BC for Alaskan cruises for the Wonder, while the Magic is based in Barcelona, Spain for Mediterranean cruises. Ports have also been established in New York City, outside Houston, Texas and Miami for additional cruises, including a new tour with berths in Bermuda and Puerto Rico.
Video Games
Other News
Ad blocker interference detected!
Wikia is a free-to-use site that makes money from advertising. We have a modified experience for viewers using ad blockers

Wikia is not accessible if you've made further modifications. Remove the custom ad blocker rule(s) and the page will load as expected.